Asus released the GTX650-DC-1GD5 GeForce GTX 650 DirectCU graphics card to expand the choices available to customers who are looking for a graphics card upgrade or components to build a new PC.The Asus GeForce GTX 650 DirectCU comes with a 1058 MHz core clock and a memory clock of 1250 MHz. This graphics card has 1 x 6 pin power connector and it requires a minimum 400W power supply.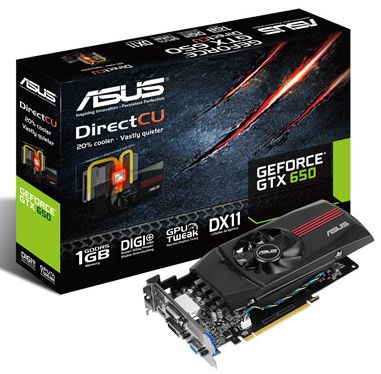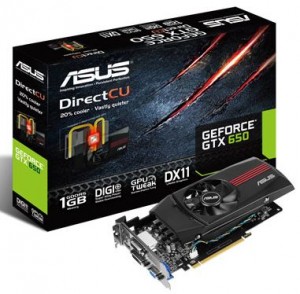 The Asus GTX650-DC-1GD5 graphics card has the following features:
DirectCU (flattened copper heatpipes) to ensure up to 20% heat reduction than compared with the reference GeForce GTX 650 graphics card.
DIGI+ VRM with super alloy made to deliver higher power efficiency, much better reliability, lower power consumption and increased performance.
ASUS GPU Tweak utility which helps you modify clock speeds, voltages, fan performance via an intuitive interface.
Technical specifications:
Name: Asus GTX650-DC-1GD5
GPU model: GeForce GTX 650
Memory type: 1GB GDDR5
GPU core clock: 1058 MHz
Memory clock: 1250 MHz (5000 MHz Effective)
Bus Type: PCI-E 3.0 x16
ROPs: 16
CUDA cores: 384
Pixel Fillrate: 16.9 GPixel/s
Texture Fillrate: 33.9 Texel/s
Memory Bandwidth: 80 GB/s
GPU Architecture: GK107 Kepler – 28 nm
Bus Width: 128-bit
VGA outputs: 1 x HDMI, 2 x DVI-D and 1 x D-Sub 15
Max. Power Consumption: 64 W
DirectX Support: DirectX 11
OpenGL Support: 4.2Dimensions: 9.65″ x 4.72″ (245 mm x 120 mm)


Test system:
Processor: Intel core i5-3570k
Motherboard: ASUS P8Z77-V LGA 1155
Graphics Card: ASUS GTX650-DC-1GD5
Memory: 4GB Crucial Ballistix Sport DDR3 1600 MHz
Solid State Disk: SAMSUNG 830 256GB SATA 3
Power Supply: Corsair CX V2 500W
Case: Cooler Master Elite 430
OS: Windows 7 Ultimate 64-bit
Drivers: NVIDIA GeForce 306.23 64-bit
Performance and benchmark results: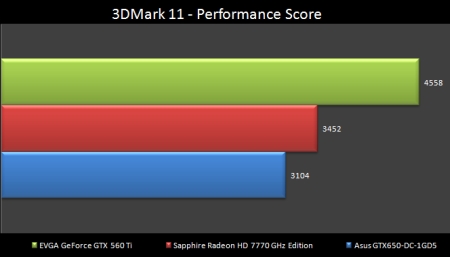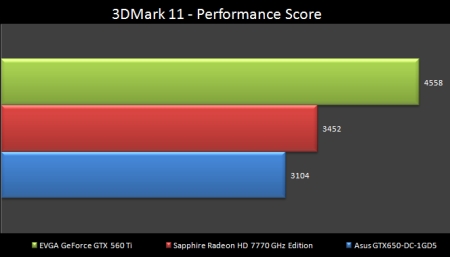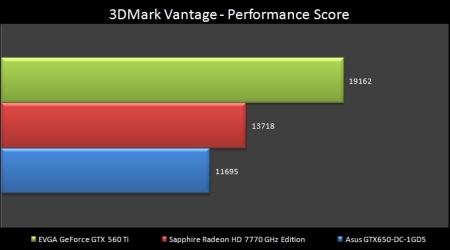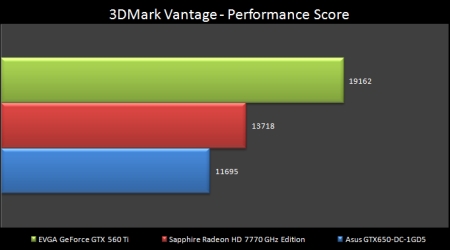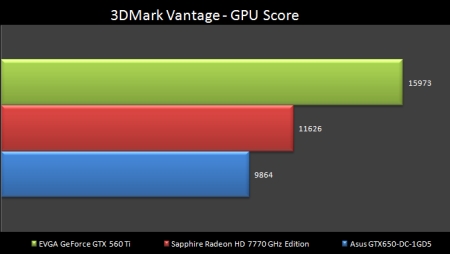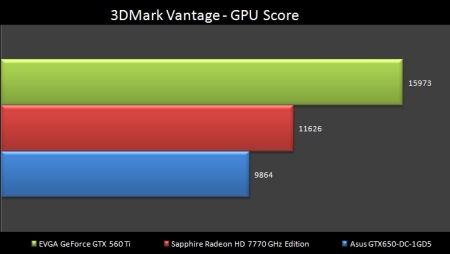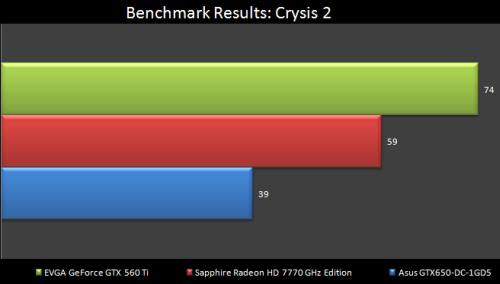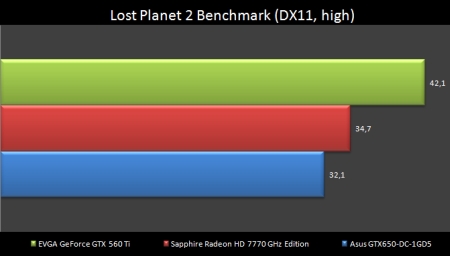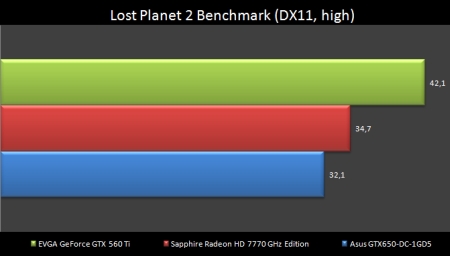 GPU temperature: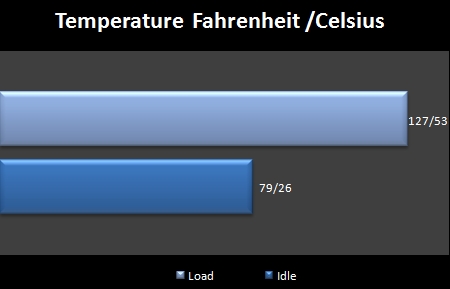 Conclusion:
If you are looking for an upgrade of your old graphics card or you need a descent graphics card for your new PC, then Asus GTX650-DC-1GD5 graphics card is the ideal choice for you. This mid-end graphics card is a perfect solution for gamers on a budget. The graphic card runs almost every game on high settings and medium (1680×1050) to high resolutions (1920×1080) without any hassle.
Pros:
Affordable price
Excellent performance
Great power consumption
Cons: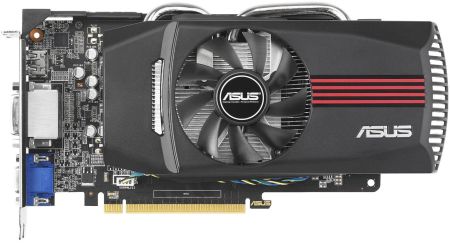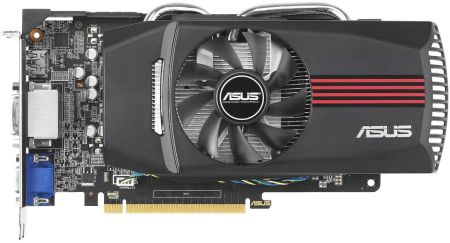 Daily PC Reviews Rating: 7/10